Vision Training Camp Directors
It is rare gift that one has the opportunity to positively influence the development of a sport. TJ Kostecky and Len Bilous have had the good fortune to do so, making the last 35+ years a marvelous journey of developing, testing, and teaching players and coaches, in the US and abroad, to better SEE THE FIELD. It has been incredibly rewarding to have seen so many players and coaches become successful as a result of learning to SEE THE FIELD.
Director TJ Kostecky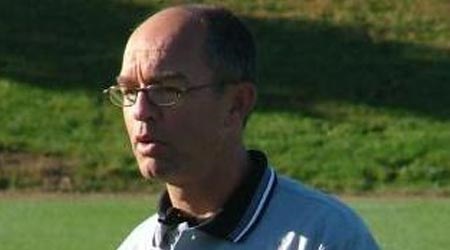 Director TJ Kostecky is the Men's Soccer Coach at Division 1 LIU Brooklyn. During the 2004 season he led the Blackbirds to the Northeast Conference Championship and an automatic bid to the NCAA Tournament. In 2012, the LIU Blackbirds earned the top NSCAA College Team Academic Award by posting a 3.47 average, ranking #1 in the nation among all Division 1 College Programs. At his previous position at Division 1 Appalachian State University, TJ turned around a program that had four consecutive losing seasons by compiling a winning record of 13-8. For his efforts, he was named 1998 Southern Conference Coach of the Year. His overall collegiate record at four universities is now 178-130-35.
TJ has the NSCAA Premier and the USSF A National Coaching License and has more than 30 years of coaching experience. He has served as both the New Jersey and North Carolina Olympic Development Coach and holds a Bachelors degree in Health and Physical Education and a Masters degree in Education from East Stroudsburg University.
Director Len Bilous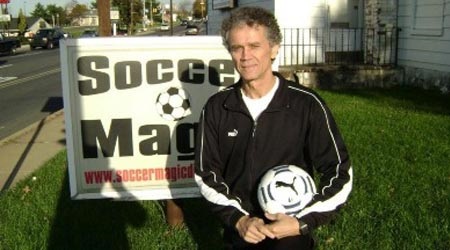 Len Bilous has spent the past 40+ years coaching soccer, including youth, high school, collegiate, professional and international games. While coaching the Pittsburgh Spirit (MISL- 1980) Len was honored as MISL "Coach of the Year". Len holds the USSF A National Coaching License and has served on the staff of the USSF Coaching Schools, the EPYSA Coaching Schools, and the Olympic Development Program. During the last 30+ years, Len and TJ have developed the Vision Training System of coaching which improves players' ability to see the field, make sound decisions, play quicker, and play with greater efficiency, effectiveness and creativity.
Len and TJ have co-authored the Vision Training Manual and produced the #1 Best SellingVision Training for Soccer DVD.
Assistant Director Jim Stahl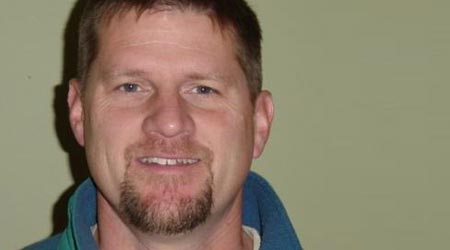 Jim Stahl has been a Staff Coach with the Vision Training Soccer Camps for 15 years. With his natural administrative and organizational skill, Jim has been elevated to the position of Assistant Director the last 5 years. Jim's playing background includes outstanding careers in goal for Warren Hills High School, County College of Morris, Montclair State University, the Union Lancers, Union County SC, Bridgewater Select, and the New Jersey Internationals.
After college, Jim got involved in coaching both field players and goalkeepers with All Saints Regional High School, the Long Valley SC Hurricanes, Warren Hills High School, Phillipsburg High School, Bethlehem Catholic High School, the ENCO Soccer Club, and the Somerset Hills Soccer Club. Currently he is a staff coach with the West Jersey Soccer Club and an Assistant at Phillipsburg High School. Jim has participated in National Coaching Courses in the US and abroad and currently has the USSF B, the NSCAA National and the KNVB coaching licenses.
Staff Coach Ken Reintis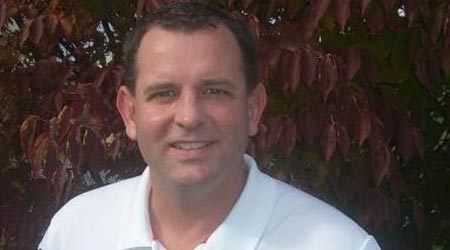 Ken grew up in New Jersey, a hotbed of soccer that has produced many of the top players in this country. Ken began as many of us, playing with local club teams. In high school, he continued to develop his skills at Brick High School, one of the most competitive high school teams in the state. After high school, Ken pursued a military career where he gained international experience playing with the B. Kissingen Futbol Club in Germany. After being honorably discharged, Ken attended Arizona State College where he starred as a midfielder. Ken completed his undergraduate degree at Rider University. He later attended graduate school at Montclair State University where he received a Masters Degree in Education. All along, Ken continued playing ball with some of the top amateur men's teams in New Jersey.
Ken first joined the Vision Training Soccer Programs Staff in 2002. Since then, he has been one of the most sought after coaches with many local clubs and has continued to assist and develop players with the Vision Training Soccer Camps and leagues. Ken currently holds the USSF National Coaching License.
Staff Coach Scott Yeger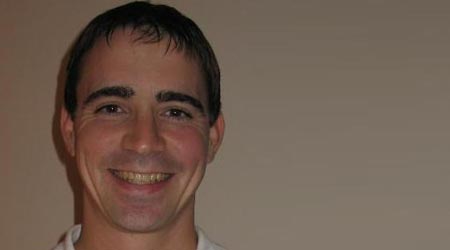 Scott began playing soccer at age 8 and has enjoyed the game ever since. Some of his playing highlights include playing on the Lehigh Valley United Premier team, starring at Saucon Valley High School, and the University of Delaware (NCAA Division I).
Although Scott still plays, Scott began channeling his passion for the game into coaching during his junior year in college. Applying the Vision Training system of coaching, Scott has worked with many local club teams in with the Voorhees High School program in New Jersey, where he is an Assistant Coach. The high school teams Scott has coached, have been very successful, qualifying for two state Sectional Titles and reaching the state championship playoffs the last 3 years.
Scott joined the Vision Training Staff in 2002. Scott's leadership, knowledge and dedication, have contributed to the positive development of players in the area.
A Top Quality Staff Makes The Difference!
Being in the business of educating players and coaches, our goal has always been to hire coaches based on their soccer knowledge, their teaching ability and their dedication to work with campers on an individual basis. Our highly qualified Coaches are excellent mentors. They are available before, during, and after training sessions to make a point, help with a problem, or for that personal touch that is so important in the development of young personalities. Additionally, our staff provides supervision during recreational periods for all campers, and at bed time for our resident campers. To ensure the safety and good health of our campers, our full time trainer, is available 24/7. Finally, our staff provides campers with encouragement and guidance for proper nutrition and hydration